It is not easy to find a restaurant in Rome that is able to fully satisfy the needs of an italian cuisine true lover.
The choice of restaurants is wide, but very few of them know how to make you say: "Hey! This is the restaurant where I will return, even tomorrow!"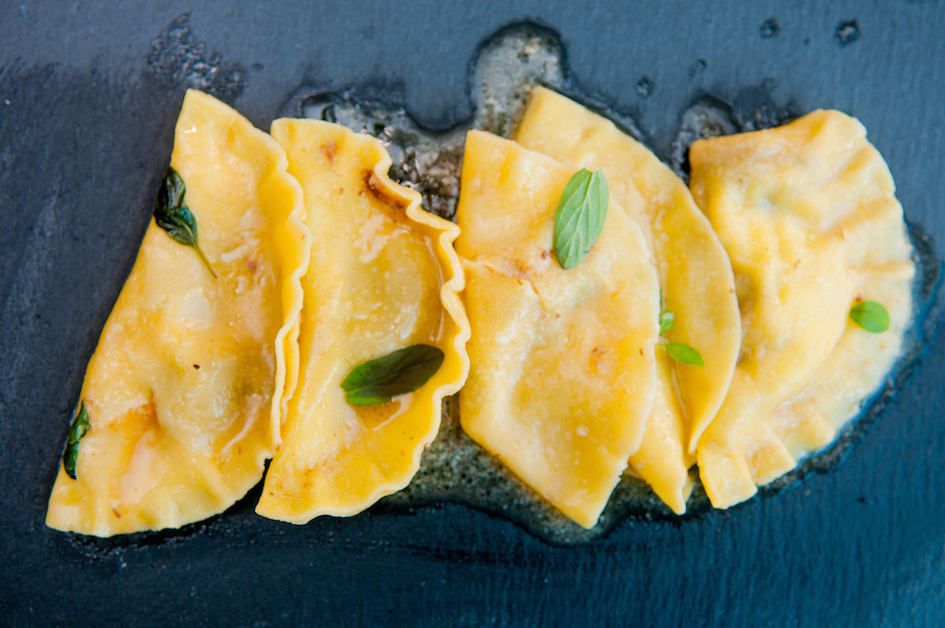 L'Oste e La Civetta is that restaurant.
You will enjoy the pleasure of tasting unique meats on the grill. At L'Oste e la Civetta we have selected only the best cuts from allover the world, cooked to perfection, as only the unique lava stone grill can do, enhancing the natural taste and of the meat.
THE MEAT RESTAURANT IN ROME
L'Oste e La Civetta is the meat restaurant you've always dreamed in Rome's Eur, near the Sky Tower and the Palace of the Province.
Located in a quiet pedestrian square, the restaurant is small and charming, to ensure a comfortable environment. Large spaces between tables allow discretion and cosiness, in a modern and elegant atmosphere.
Since the restaurant opened in December 2015, we have been renowned for our kindness and attention to our guests. We pamper our guests with excellent food, described with passion by our Oste Carlo. If you wish, he will give you all the information regarding our foods, in terms of origin and quality. He loves to give you advices on which wine would be perfect with the dishes you have chosen.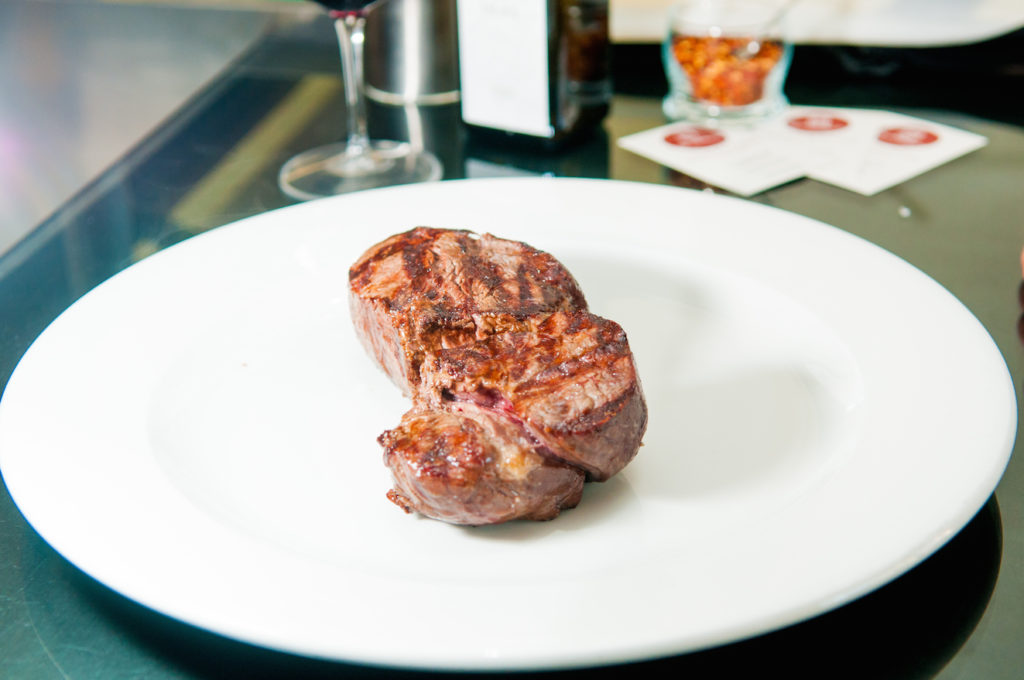 THE BLACK ANGUS IN ROME
The real Black Angus in Rome: yes you can! Those who know the reputation of this meat, for sure are aware of the fact that it is the best in the world. In Italy he has found little market so far because we do not have the habit to appreciate the marbled meat.
In fact, the marbling is the secret of its delicacy, which makes it one of the most valuable types of meat on the market! The intramuscular fat melting during cooking, is the secret that will make your steak so tasty, leaving it so tender that it litterally melts in your mouth.
At L'Oste e La Civetta you will find a selection of the best Black Angus, coming from USA, SCOTLAND, IRELAND, AUSTRALIA, the places where are bred REAL BLAK ANGUS.
All the cuts are exposed in meat showcase, to see with your own eyes the ingredients that will make your dinner unforgettable.
A MEAT RESTAURANT IN ROME FOR ALL TASTES
In addition to the best cuts from the rest of the world, we have selected also the most prized Italian meat, such as Piedmont manzafassona.
We offer a sophisticated menu, which allows us to satisfy the tastes of all our customers, who want to eat real meat cooked on the grill, with a touch of sophistication and innovation.
Try for example our FILLET MIGNON WITH LARD FROM COLONNATA:
Fillet mignon of Piedmont manzafassona with Lard, accompanied by compote of sweet peppers and drops of balsamic vinegar. A mix of perfectly balanced flavors in a simple yet sophisticated way.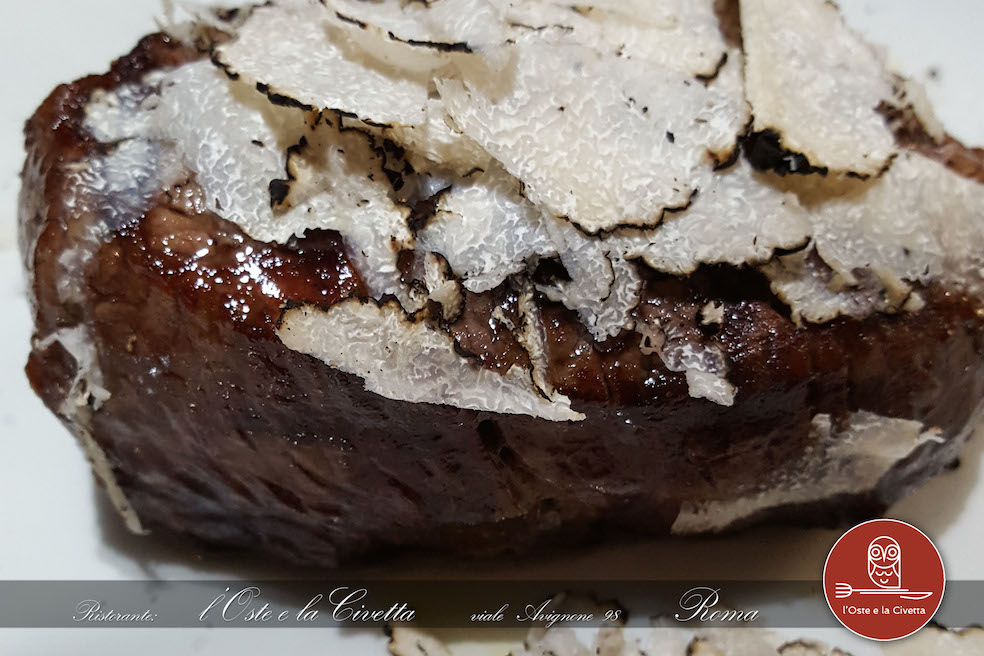 What distinguishes our meat restaurant compared to all other restaurant in Rome?
Our chef's creativity, combined with our staff's skill and the quality of the best equipment for the perfect grilling. Not many restaurants have a lava stone grill in Rome.
This fabulous tool will allow you to discover a new level of grilled meat, far beyond the usual standard.
To complete your own unique meal, there is a wide range of dishes in our menu: why not start with a "tagliere" made up of tasty ready sliced meats and excellent cheeses, or the fantastic Crab-Cakes, a unique starter made by our Oste?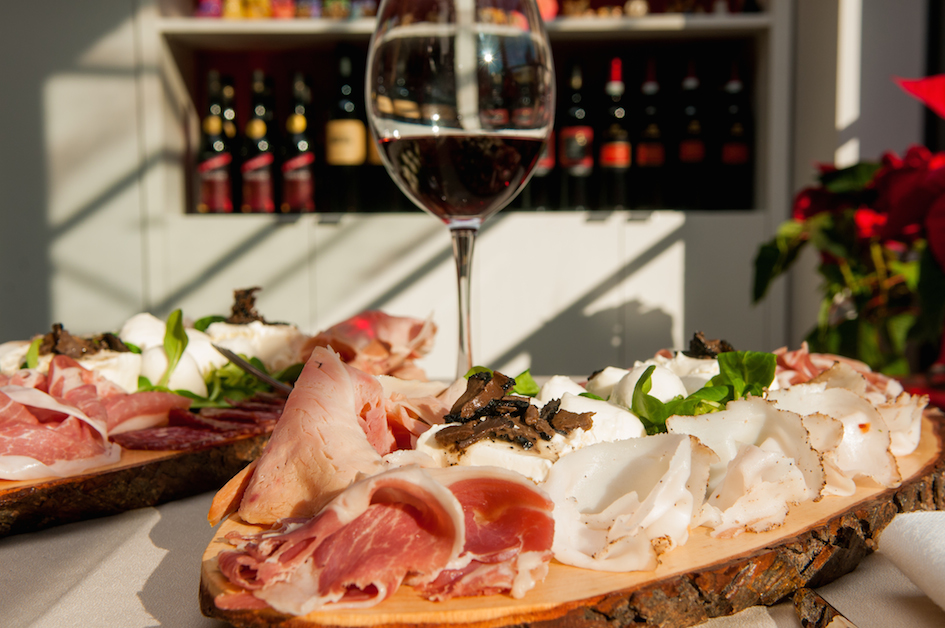 And afterwards, you could go with a tasty first course, as our SPAGHETTI CARBONARA WITH WHITE TRUFFLE, a modern interpretation of the traditional Carbonara, enriched by fragrant white truffle leaves.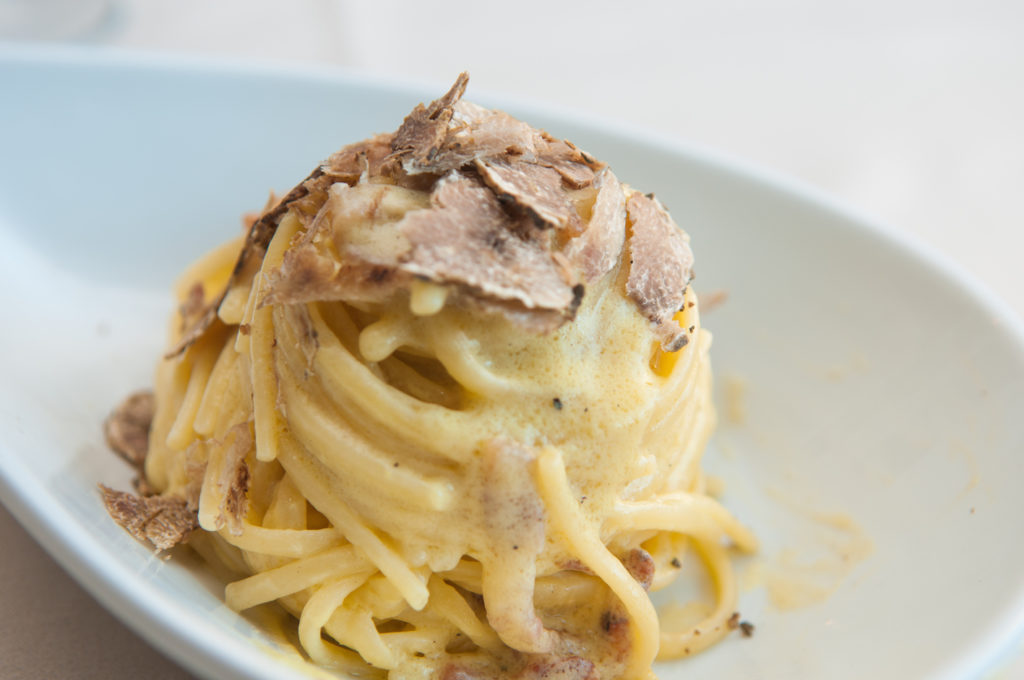 And last but non least, the magic moment of the main course will arrive. Grilled meat in Rome has never been as good as L'Oste E La Civetta.
Dreaming is not enough! You just have to visit us in person in Viale Avignon 98 in Rome, Monday to Saturday.
You can reserve your table right now, just filling in the form in our web site (here).
We look forward to welcoming you and surprising you with our cuisine.
THE OWL (CIVETTA) REVEALED TO THE INNKEEPER (OSTE) ITS SECRETS … AND THE MAGIC OF THEIR CUISINE WAS BORN.
Chef Carlo